Protect Your Brand and Your Customers
Agari protects the world's most trusted brands and ensures that the only emails your customers receive are the ones you send. Our proven hosted, cloud-based service blocks phishing attacks on behalf of the largest banks, social media companies and consumer brands in the world. We prevent millions of dollars in damage to innocent consumers and reduce our customers' liability for failing to protect their customers.
We're trusted by:
The largest U.S. bank
Largest payments processing firm
Most popular consumer electronics brand
Top three most popular social media sites
Third largest global shipping company
Daily results of Agari's protection:
40,000 malicious URLs detected
4 million suspicious emails stopped
13,000 domains guarded by DMARC
Majority of the world's email boxes, including
the largest mail providers in Russia and China
Customer Success
JP Morgan Chase and other Agari customers share how they protect consumers from phishing, malware and Internet scams using our proactive cloud controls.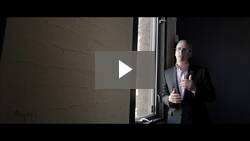 About the Founder
Patrick Peterson is a technology visionary, entrepreneur and noted security evangelist. He has held major security and engineering posts for IronPort Systems (acquired by Cisco Sytems). Patrick currently serves as Founder and CEO for Agari, whose platform provides revolutionary visibility and protection from email threats.
Agari News
Oct 05, 2012

| Read more

JPMorgan Chase Awarded Project of the Year

Feb 01, 2013

| CA Bankers Assoc.

Bank Held Liable For Wire Transfer Losses in Phishing Scam

May 03, 2013

| The Wall Street Journal

Survey Roundup: Website Vulnerabilities, Real Estate Risks